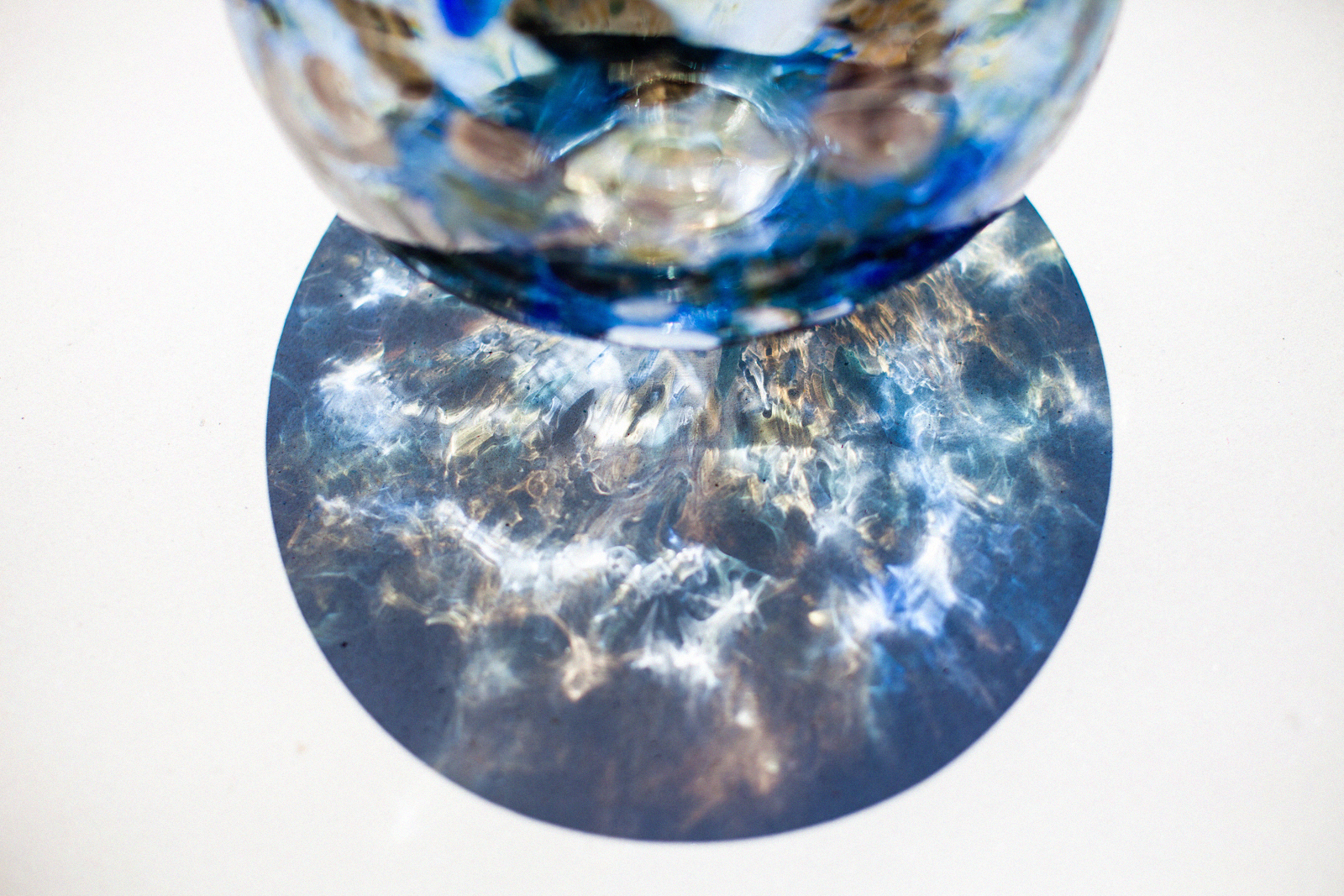 MULTITUDES CONVERGE
Public Art Commission - Sacramento Metropolitan Arts Commission - Golden 1 Center - Sacramento, CA
22' X 36' X 55'
Glass, Stainless Steel, Silicone
2016
"Yet what is any ocean but a multitude of drops?" -David Mitchell
My fascination with microcosms and the small scale structures that build the universe around us have inspired the concepts behind this piece. I am interested in the idea that any large system, when studied closely, reveals a complex intricacy weaving together many parts into a cohesive whole. It is an astonishing fact that all matter, whether seen or unseen by the naked eye, is a convergence point of individual elements. My aim for the proposed project is to illustrate this idea utilizing one of the most iconic features of our region: the river confluence. Where the Sacramento and American rivers meet near the heart of downtown are like the fresh water arteries coursing through the region. Drop by drop from mountain stream to valley flow, they are like two blue veins running through the urban and rural landscapes. The life blood of a terrain rich in not only agriculture but human culture, in the knowledge and ideas moving the city forward into the future.
The Southwest Escalator Well site houses a suspended sculpture comprised of two separate channels that wind, twist and cascade through the space. These two river channels intersect at the halfway point around a structural beam in the center of the room, merging into one channel flowing to the spatial edge beyond the escalator. The material of the piece consists of 400 individual hollow blown-glass spheres in 3 sizes: 30 cm (12 inches), 40 cm (16 inches), and 50 cm (20 inches) in diameter. Each sphere is translucent, adorned with abstracted aquarelle designs of varying intensity in primarily blue and turquoise. Reflective gold color is added to the design, evoking glints of gold in the river, hinting at the 19th century history of the area. The spheres are suspended from the ceiling, supported on approximately 111 separate stainless steel splines that curve around, run parallel to, and surge over one another. As a whole the piece emphasizes the new building as a convergence of ideas and individuals, a space gathering a community with hopes to generate a ripple effect of prosperity in the region.
The project wove together many different disciplines from glass master craftsmen through Mayer of Munich, structural engineering through Buehler & Buehler, architecture consulting through Dreyfuss & Blackford, steel fabricators, lighting, and design.
photos by David Wakely, Wes Davis, & the artist